We have created a serious gaming platform where you can quickly build a fully-functioning model of an industrial facility, with multiple events that occur there, and then play a game of them.
The gameplay reflects work processes and challenges which are the essence of the manufacturing industry.
Realistic process simulations are unified with automation, control and optimization to boost the gaming experience. Economic aspects of the processes are also thoroughly presented. The IoT and AI Shells allow for development of applications and interfacing with higher-tier systems, including artificial intelligence-based controllers. A multiplayer mode is under development.
Multiple scenarios are included and you can build your own as well.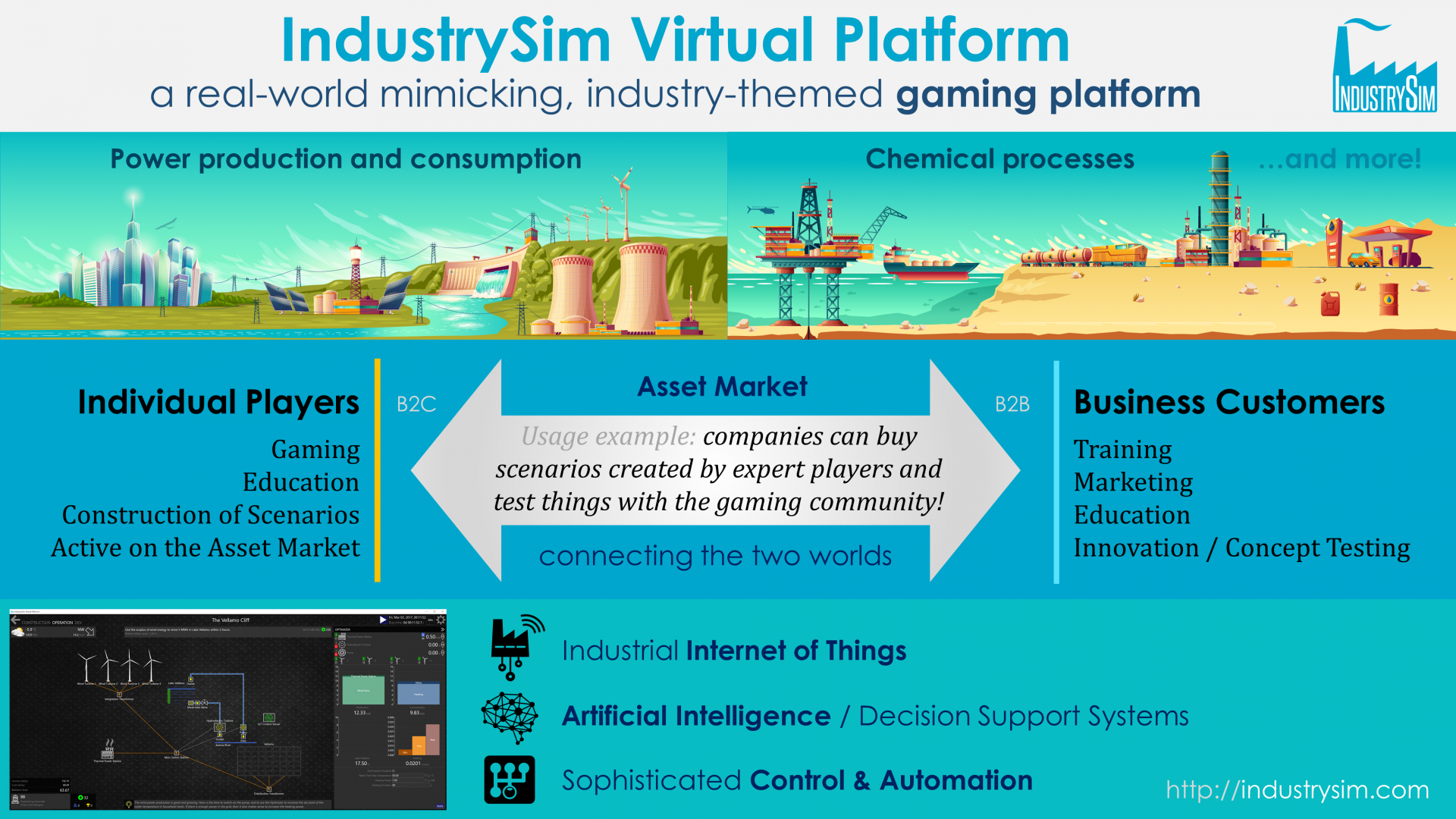 The goal of IndustrySim is to teach how the manufacturing industry really works, yet in an immersive and engaging way.
IndustrySim Ltd. is a team of professionals with backgrounds in process industries, information technology and game development. We have already got vast experience in creating educational content, simulation-based learning environments. We have been working for years with diverse industries, schools, universities and the academia.
IndustrySim brings all that experience together and takes it to a whole new level. We do not only aim to run a successful business, but also to contribute something meaningful and lasting to the society as a whole.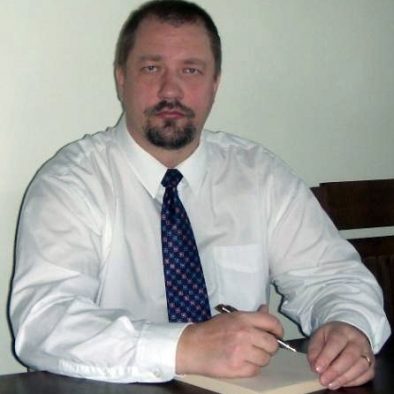 Tomas Rosin
Partner, CEO
Tomas is a serial entrepreneur, an expert in industrial automation and measurement. He is eager to find new ways of improving the manufacturing industry – the cornerstone of our welfare. He's convinced that using gamification is a viable way to bring significant innovations into daylight.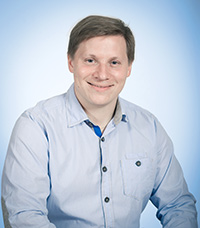 Bartosz Bień
Partner, CTO
Bartosz is a full-stack software architect, developing proprietary technologies for video games and scientific/simulation software since the Hale-Bopp comet's last perihelion.
Andy Saunders
Partner, Sales Director
Andy is an award-winning sales & marketing professional. He's worked across multiple industries, leading teams to generate millions in revenue and to have lots of fun along the way. He believes that sales is just a conversation and marketing is the icebreaker!

We have received a Best Work-in-Progress Award at the 6th International Conference of Virtual Worlds and Games for Serious Applications.
Is this a simulation package?
No. IndustrySim Virtual Platform is a serious game that can favorably be used to boost efficiency in employee and university training, as well as in marketing of industrial equipment and services. Although high-quality simulations are used by the game, it serves different purposes than classic simulation packages.